Salma Hany Ibrahim has been described as "up-and-coming" in the world of professional squash.  Salma joins an ever-expanding list of squash protégées hailing from Egypt, the ancient city of Alexandria to be precise.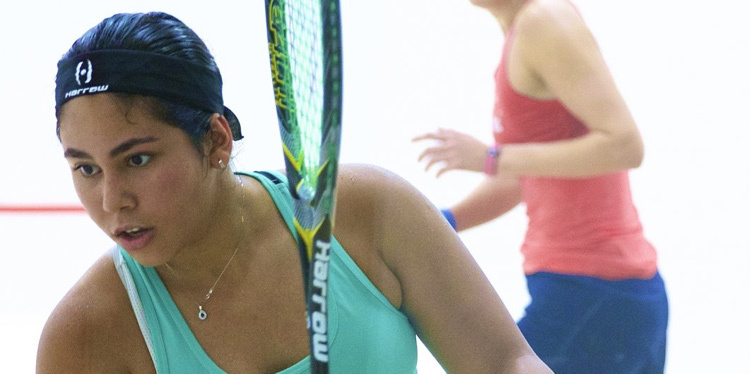 Salma, at 21 is currently ranked #21 in the world.  She captured 3 tour titles between 2012 and 2013 and reached a world ranking of 19 in May 2015.  That same year Salma pulled off a surprise victory over former world champion and then #3 Laura Massano.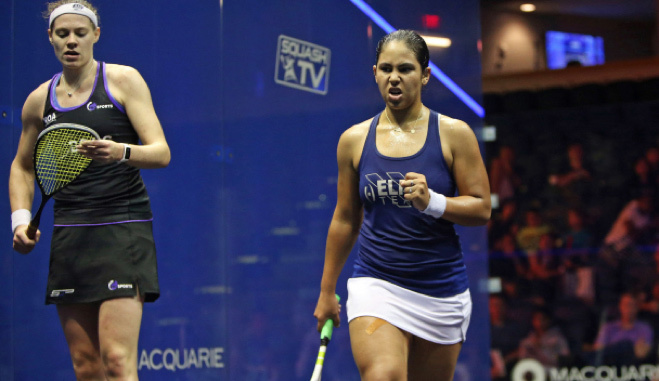 Given her relative youth, Salma will continue to be a part of the upper echelons of professional squash for some time to come.   Watch Salma in action at the 2017 Carol Weymuller  Open Semi-finals against Nour el Sherbini
You can follow Salma on:
Instagram:
https://www.instagram.com/p/BRvnUyLlWI9
Twitter:
https://twitter.com/salmahany4
Come see Salma play this Friday and Saturday March 16 & 17 2018 at the Edmonton Squash Club.
Women's Exhibition Tournament 2018 – El Welily, Lust, Hany and Naughton