We run six different squash Junior programs on Wednesday and Thursday evenings and Sundays during the day.  Sessions are typically seven weeks long. Keep an eye on our newsletter and website for sign updates.
Currently, we have registration open for Junior Programs starting the week of  September 12th.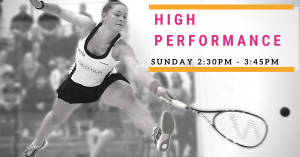 High Performance- a fun competitive stream for kid 9-16 looking ...