Luton, in Southeast England, is normally known as a football and rugby city but it is also the birthplace of Victoria Lust.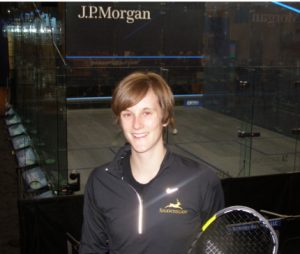 Victoria, currently ranked 15 in the Professional Squash Association, was
born in Luton 28 years ago. Fortunately for us, she relocated to Canada, Victoria, B.C. to be specific, where she coaches at
the Shawnigan Lake School.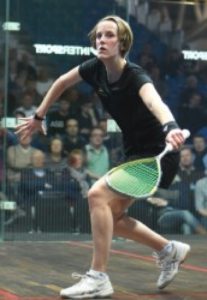 Victoria joined the world tour in 2007, by August 2016 she had achieved a ranking of 14th in the world. Since 2016, Victoria has won, made the finals or made the semi-finals of the Netsuite Open, Slaight Music, the Roundtable Capital Granite Open and the Monte Carlo Classic.
Victoria will be playing a series of exhibition matches at the Edmonton Squash Club on March 16 and 17, 2018.
To get a sense of Victoria's squash persona during a highly competitive match check out this short clip of Victoria playing Laura Massano at the JP Morgan Tournament of Champions 2018
https://www.facebook.com/PSAworldtour/videos/2081421035207896/
or highlights from Women's Round 2 of the 2016 Allam British Open.
Finally, for a real treat watch Victoria take on the Edmonton Squash Club's junior Molli Hay back in 2016.
You can follow her squash exploits on twitter
For more information about the Women's exhibition, please visit https://edmontonsquashclub.ca/womens-exhibition-tournament-2018-el-welily-lust-hany-and-naughton/