Club News
Summer Sale
The Edmonton Squash Club is excited to offer 20% off all in-stock racquets until the end of August. There are demo racquets available for you to try out, so make sure you come down and have a hit with them.
Here are the racquets that are in stock and on sale:
Tecnifibre Carboflex 130S – $142.79
Tecnifibre Dynergy – $155.39
Tecnifibre Jr – $72.24
Black Knight Element PSX – $159.59
Black Knight Ion Storm XT – $142.79
Black Knight Galaxy PS (Singles and Doubles Racquet) – $151.19
Black Knight Grahite Jr – $72.74
Black Knight 3256 Jr – $25.20
Bankroft Executive (Doubles Racquet) – $142.80
I really like the Black Knight Ion Storm XT because it has a nice head-lite feel with good touch, but I can still generate good power with it. I'm always happy to help find a racquet that matches your game – ask me anytime!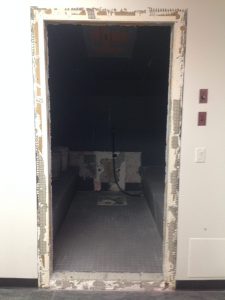 Steam Rooms
Unfortunately, the leaky steam room saga continues at the ESC. Our contractors continue to monitor the leak, and began repairs on both of the steam rooms on Wednesday, June 1st. We know this is a frustration for our membership and we appreciate everyone's patience as we try to resolve the issue.
Shaheer Razik Camp
Shaheer Razik will be joining us for a squash camp July 11 – July 16. We will be having junior, men's and women's camps. Contact Ibrahim (ibrahim.elserafy@edmontonsquashclub.ca) for more details.
Women's Drop-in
Women's squash is continuing to grow at the ESC, and we were happy to see great attendance to our Wednesday women's drop-in on June 1. The next date will be June 15th at 6:45 PM. It is free for everyone, but a $5 donation to the Junior Squash fund for non-members is suggested. All attendees get 10% off any food, beverage or pro-shop purchases during the drop-in.
If you have any questions, please contact Jeff Williams at the ESC 780-306-2395 or Caroline de Vries 780-966-5507
Squash News
PSA World Tour Results
The PSA World tour wrapped up with a unique round-robin format for both the men and women in Dubai at the World Series final. Ultimately Greg Gaultier (FRA) was victorious against Cameron Pilley (AUS) in the men's final, with Laura Massaro (ENG) defeating Raneem El Welily (EGY) in a hard fought 5-game match  to take home the women's crown .
Although there will be 5k-15k secondary PSA tournaments running worldwide for the duration of the summer, the top pros will not be back in action until August 23rd-28th at the Hong Kong Open.
There is an upcoming Latin America vs Egypt exhibition on June 11 in Mexico City featuring Mohamed El Shorbagy, Marwan El Shorbagy, Omar Mossad, Miguel Rodriguez, Diego Elias and Cesar Salazar. Could a Canada vs Egypt exhibition be around the corner? Stay tuned….
Quick Links
Lee Drew elaborates on common squash patterns of play
https://squashskills.com/blog/-/learn-how-you-can-develop-your-own-patterns-of-play-208/
Watch Maria Toorpakai Wazir give a speech at the UN
http://webtv.un.org/watch/hitting-hard-the-girl-who-defied-the-taliban-women%E2%80%99s-international-forum-lecture-with-pakistani-squash-star-maria-toorpakai-wazir/4929343244001#full-text
Hilarious write-up of the men's draw at the World Finals by a non-squash writer
http://thesportsquotient.com/other/2016/5/20/thanks-to-youtube-squash-is-your-new-favorite-sport
Gary Nisbett from Squash Skills talks about the benefits of plyometrics for developing squash fitness.
https://squashskills.com/blog/-/plyometrics-for-the-squash-player-207/
Quick action saves squash player in Yellowknife (all of our front desk staff are certified in CPR and First Aid)
http://www.cbc.ca/news/canada/north/heart-restart-racquet-club-yellowknife-1.3592791
Squash court manufacturer ASB is celebrating their 50th anniversary with a coffee table book
http://squashmad.com/breaking-news/asb-50-years-in-business/
Squash courts turned into spin studios – sound familiar?
https://www.change.org/p/david-lloyd-west-end-squash-courts-are-for-squash
British Squash legend and father of 3 PSA professionals (including Daryl Selby) Paul Selby is interviewed on Outside the Glass
https://www.ussquash.com/new-outside-the-glass-podcast-episode-paul-selby/