Meet Hollie Naughton
Born in the UK, Hollie Naughton moved to Canada as a 10-year old and now represents Canada on the international stage. She is the 2-time and current reigning national Canadian women's squash champion, having won both the 2016 and 2017 titles in 3-2 thrillers against Danielle Letourneau of Calgary. Naughton played her first PSA tour event in 2012 and has improved her ranking every year,  currently finding herself at an all-time high #36 in the world.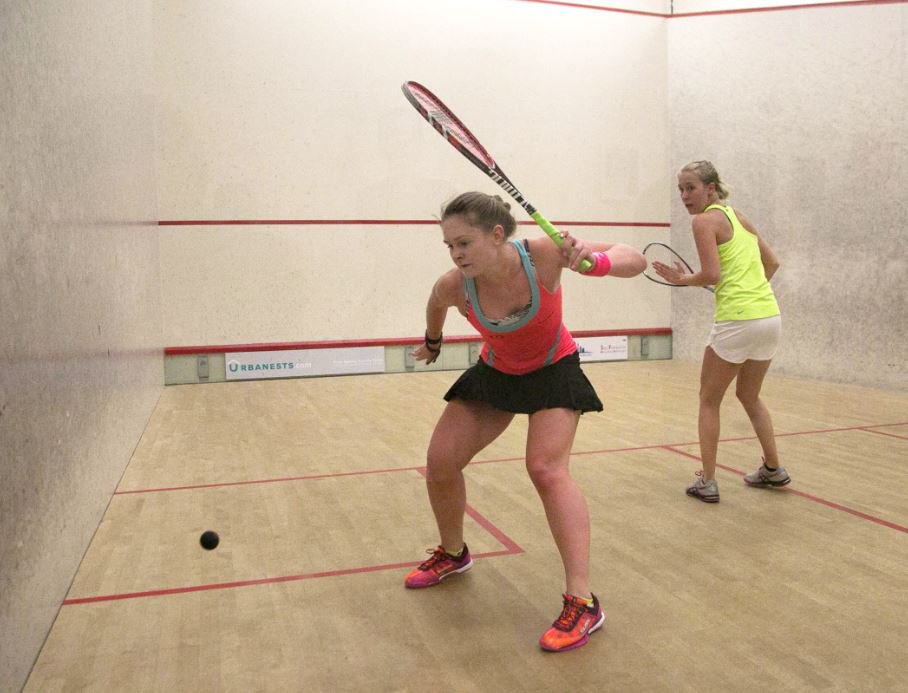 PSA and International Play
Naughton's first taste of PSA success was realized in 2014 winning the 2014 ORC Open. Since then she has claimed the 2016 Nicola Wealth Open in Vancouver. Lately, she has been knocking on the door to the elite international World Series events, claiming main draw berths in the 2017 World Championships, 2017 Netsuite Open, 2017 Hong Kong Open and the 2017 US Open. If you have a SquashTV subscription, watching her play Raneem El Welily in the first found of the 2017 US Open is well worth your while. Naughton ends up taking the world champion to 9-11 in game 5 all while having one of her best friends on tour Amanda Sohby cheering on in the announcer's booth.
Representing Canada, Hollie captured the 2013 Pan American Junior gold medal and a silver medal in the 2015 Pan Am games.
The powerful left-hander plays with a Salming racquet on tour and has worked extensively with David Palmer on her game.
Videos
Highlight reel feature of Hollie for the Nantes Open
Hollie's 1st National Title victory match
Playing Either/Or with the PSA World Tour
Social
You can keep up with Hollie's adventures on tour on
Instagram
https://www.instagram.com/p/BY208xLHEi7
Twitter
Changing up sports tonight before the @PSAWorldTour Cleveland classic begins tomorrow. Let's go @cavs ! #Cleveland #AllForOne @TweetQTV pic.twitter.com/4phUXb7I6q

— Hollie Naughton (@HollieNaughton) February 1, 2018
Facebook
https://www.facebook.com/hollienaughton/posts/710205832499223
And of course, you can come watch Hollie live this Friday and Saturday, March 16&17 2018 at the Edmonton Squash Club!
Women's Exhibition Tournament 2018 – El Welily, Lust, Hany and Naughton