With the year winding down, we'd like point out a few major upgrades around the club that have been installed recently, and acknowledge all the members that helped financially and with volunteer work to make it happen.
As many of you have no doubt noticed, we installed a new wireless microphone system to power the existing speakers for the four singles courts. First and foremost, we would like to thank Gerry O'Donnell who generously purchased the system and donated it to us. Thank you also to Board Member Anthony Looy for his many trips to Long & McQuaid to test out a variety of different gear, as well as Raphael Fortin, Brett Waldron and especially Scott Harloff who provided expert advice and guidance in selecting the best system to meet our needs. Hopefully, this system will serve us for many years to come.
Thank you also to Jim Dawson who rescued a spare network cabinet from his workplace where all the equipment will eventually go once we've acquired a cabinet to put it on.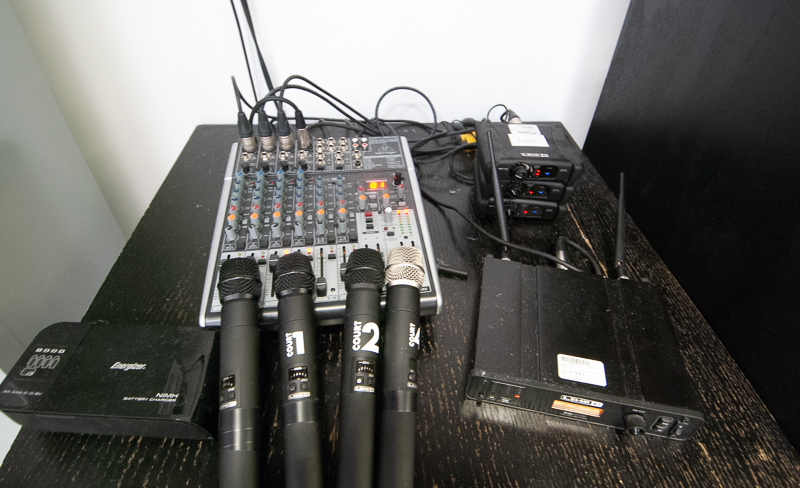 Network Cabinet from Jim Dawson
Second, we'd like to point out the new shelves built and installed by Akiyah Clements. This first shelf is intended for members to put their squash bags to keep the floor a little less cluttered, and more shelves are planned for the future.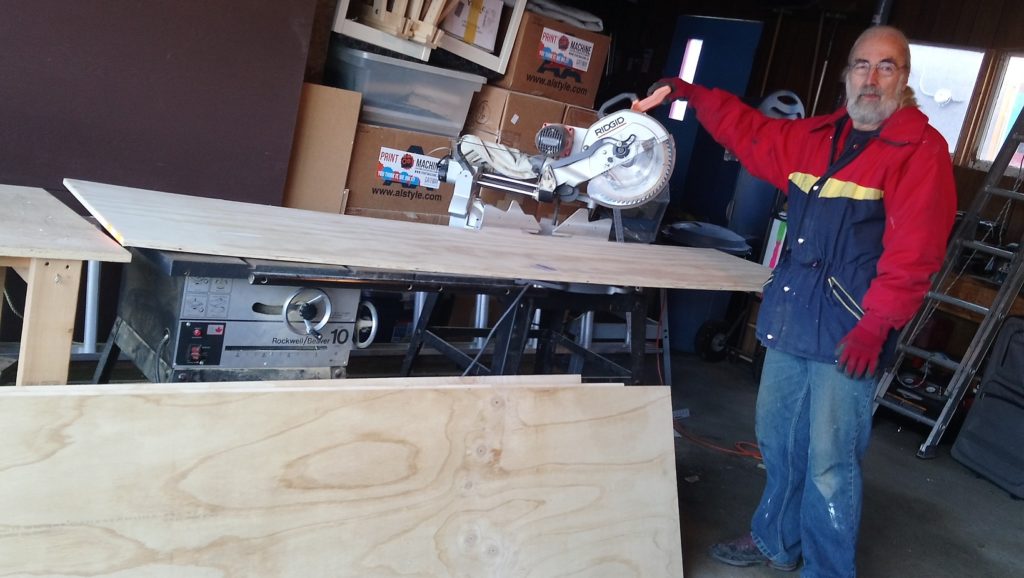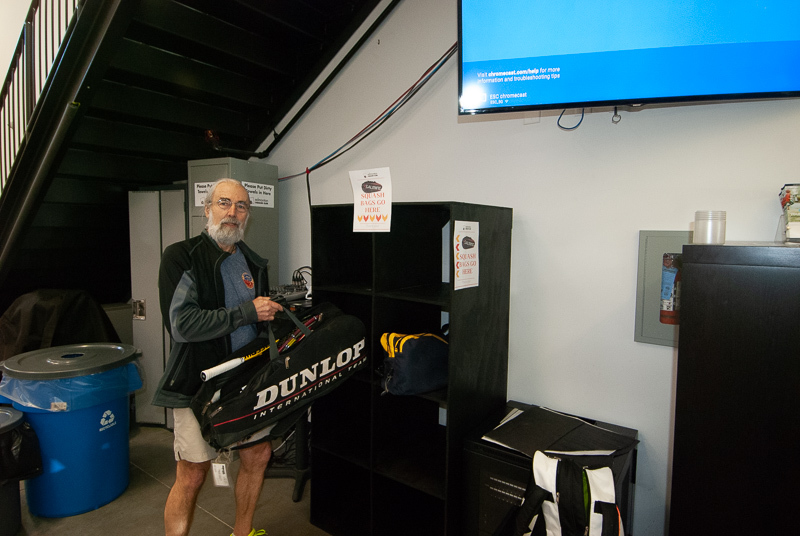 Third, thank you to Anthony and Heather Looy for donating a new commercial popcorn maker to the club after the original consumer grade one failed. Popcorn is always available to members on a donation basis, with all proceeds going to our junior fund.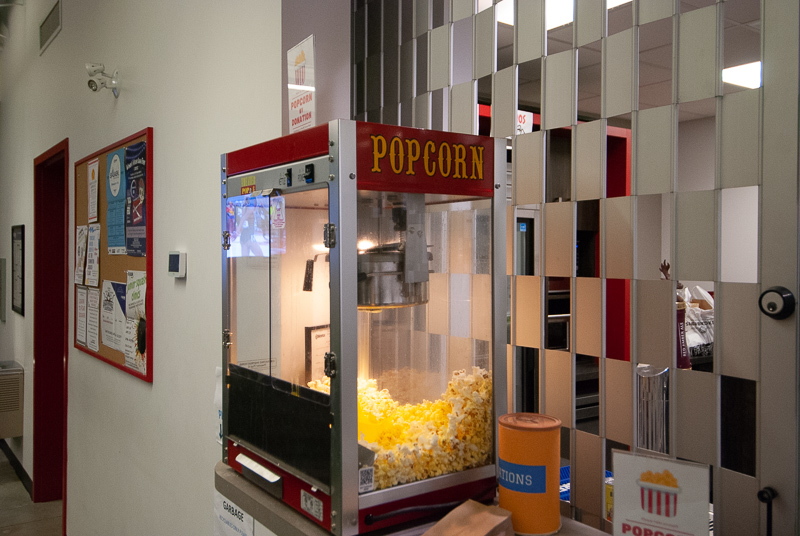 And finally, thank you to Al Hood for donating a long wanted rowing machine to the club. At the moment it's over behind court four, and we'll see how things go from there.