Club News
ESC Annual General Meeting
The first annual Edmonton Squash Club AGM will be taking place on Monday, November 21st at 6:30 PM. All members are welcome and encouraged to come. We are looking for members to fill two vacant board spots, and if you are interested in volunteering then we need you to come to the meeting. We also hope to have members help out on a variety of committees, so if you want to volunteer your time in some other capacity we would love to hear from you.
Interclub Season
It's that time of year again – interclub will be taking place primarily on Tuesday and Wednesday evenings through to the end of April. Good luck to everyone participating this year! All team members are required to be on the premium interclub membership plan from October – April unless there are extenuating travel or injury circumstances.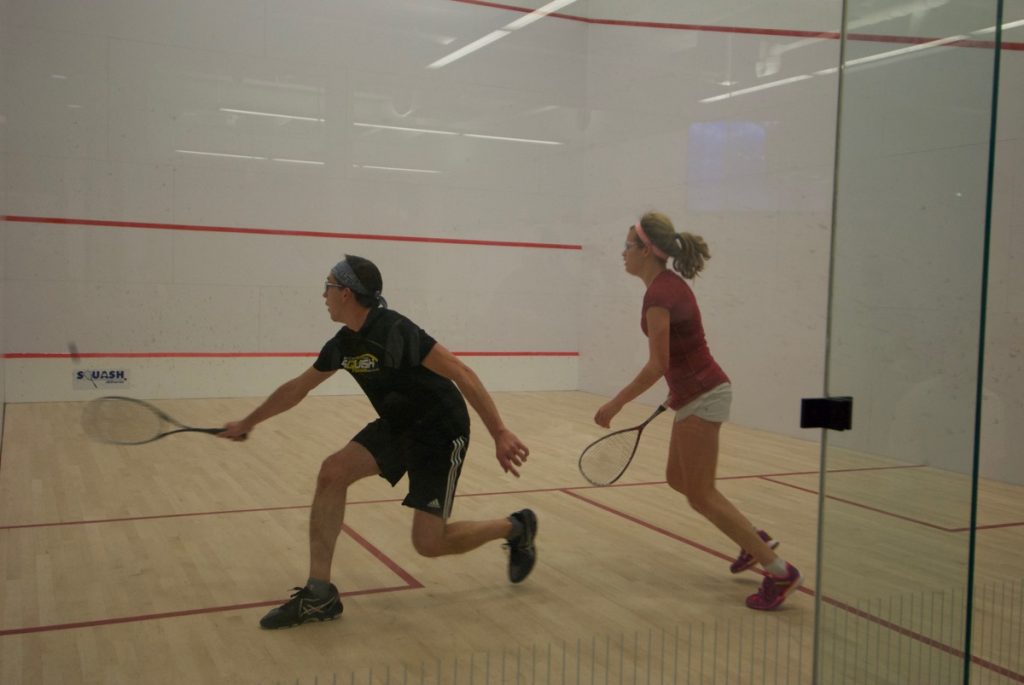 Season Opener Results
The Edmonton Squash Club Season Opener took place the last weekend of September. 54 players took part with Pete Goodings from the Royal Glenora taking top honours in the open category defeating our very own Ibrahim Elserafy. Other winners included Kristina Hill for open Women's, Jon Shalapay for the Men's A/B, Taylor Mackay for Women's A, Andrew Fisher for Men's C, and Kerwin Rittammer for Men's D/E.
Fall League Wrap Up
We had a fantastic inaugural Fall league with 64 participants. Congratulations to our division 1 winners Kurtis Johnson, Rainbow Williams, Doug Kirillo and Anthony Looy and our division 2 winners Sigurd Delblanc, Cary Bushell and Rob Music.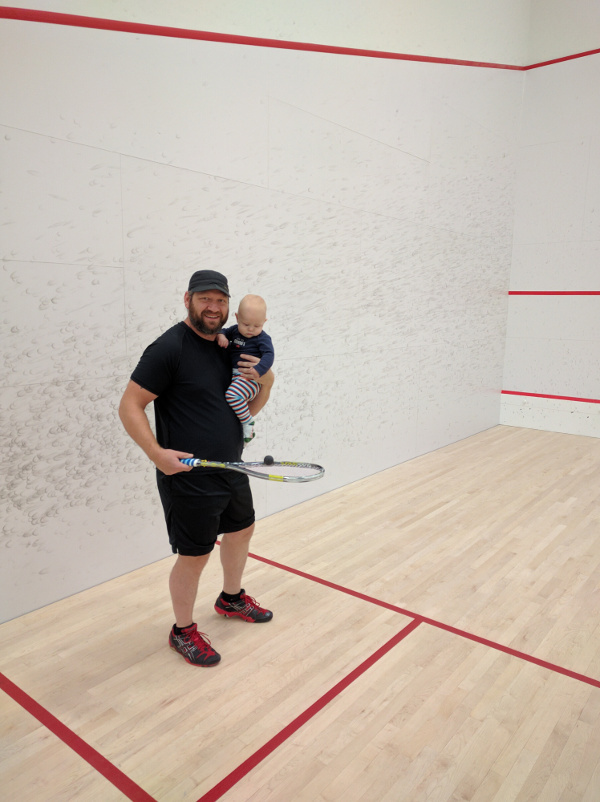 Doubles Masters tournament
Congratulations to club pro Julie Multamaki for qualifying for the 2016 Can Am Cup taking place from October 28th-30th in Delaware, USA with her partner Sara McNeill from the Royal Glenora Club. Also participating from Alberta will be Mike Letourneau, Eric Watson, Kathy Conquergood and Lindsay Auld, all from Calgary. It is a Ryder Cup style doubles competition which you can follow along here.
Salming racquets and shoes
The Edmonton Squash Club now has Salming racquets for sale including the Cannone, the Aero Forza and the Aero Ponte as well as Men's and Women's Viper 3 and Men's Adder shoes. Look for those to show up on our website soon in our pro shop.
New Toys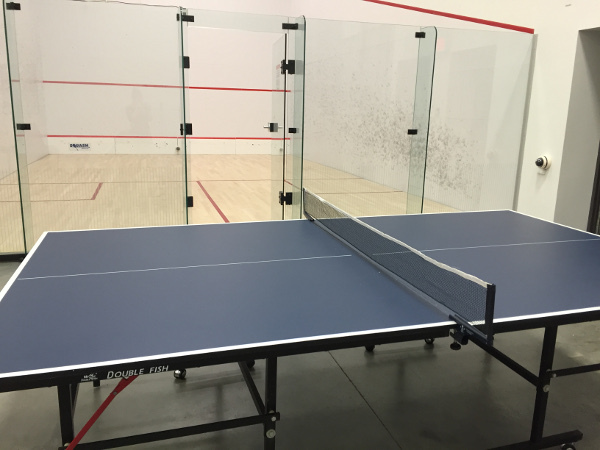 Thank you to Caroline and John de Vries who have generously donated a ping pong table to the club. Feel free to show off your skills and have fun just outside court 4!
Also we now have a tetherball game to keep the kids entertained. Ask the front desk if you want to give it a go.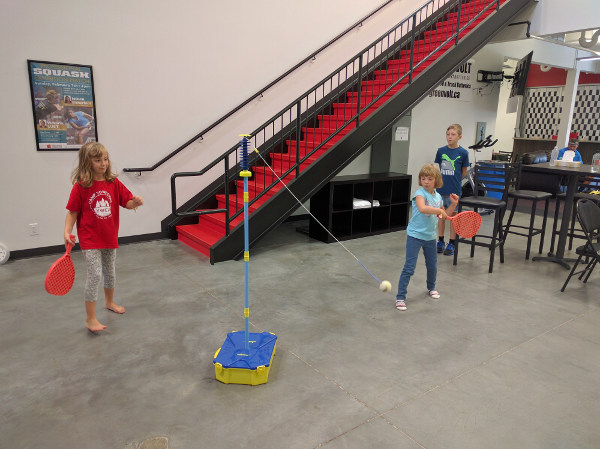 Teams Tournament
The ESL teams tournament will be hosted at the ESC from November 3-5. There will be no drop in that Friday evening, and court bookings will be limited on Saturday.
---
Squash News
PSA World Tour
Great recent videos from the tour include the monster game 3 between Karim Abdul Gawad (EGY) and Nick Matthew (ENG) and the highlight package from the US Open.
This week all eyes are on the Men's World Championships in Cairo Egypt. The PSA World tour recently published a nice retrospective of the history of the tournament. Qualifying is underway and Shawn Delierre of Montreal has moved on to the final round hoping to get into the main draw.
Concurrently, the 16k Slaight Music Granite Open is taking place at the Granite Club in Toronto. Look for Holly Naughton, Danielle Letourneau, Samantha Cornett and Nikki Todd of Canada to take a shot at the championship.
Squash Links
A young boy named Sumner Malic in England has developed brain cancer. Squash is a big part of his whole family's life, and they have reached out to try to crowdfund for alternative treatment. This has led to many heartwarming videos from prominent members of the Squash community including Joey Barrington, Nick Matthew, Nour El Sherbini and Camille Serme, Daryl Selby, Maria Toorpaki Wazir, Greg Gaultier, Karim Abdul Gawad and Rami Ashour.
Nicol David talks about her partnership with Louis Vuitton and UNICEF's #MakeAPromise campaign
http://marieclaire.com.my/feature_story/win-dato-nicol-david-partnership-louis-vuitton-x-unicef/
The finals for Calgary Open at the Winter Club was televised on the Shaw Calgary community channel. The replay with commentary can be found here on youtube.
An opinion piece on the evolution of Squash
http://www.serioussquash.com/2016/10/the-evolution-of-squash.html