Club News
ESC Annual General Meeting
Our AGM will take place at the club this coming Monday, November 21st. We are still searching for two new board members, so if you are interested then please attend the meeting. All members are encouraged to attend to give feedback and discuss areas they may be willing to help out with. We are also actively looking for members to fill out a number of subcommittees – if you have some spare time and would like to volunteer in some capacity then please get in touch.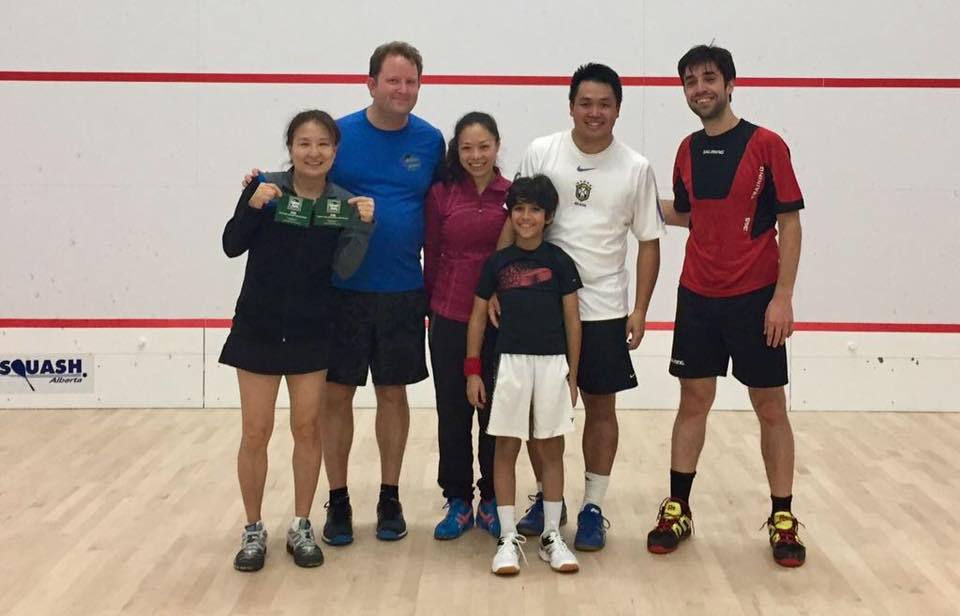 ESL Teams Tournament
We hosted the annual ESL team's tournament November 4th-6th. Congratulations to the winning team, 50 Shades of Yellaah: Ibrahim Elserafy, Paul Olsen, David Cheung, Wendy Cheung and Aya Okamoto! Thanks to Julia Smith and all the other volunteers for running such a great event.
Exhibition with the UK Royal Air Force
On Thursday, November 24 the ESC is hosting a squash team from the UK Royal Air Force who are here to take part in the Edmonton open squash tournament on the weekend. We have put together a team of ESC members to host this team on Thursday at 3 PM for an exhibition team match up. Come down and support our ESC members!
Alberta Jesters Junior Open
The Alberta Jesters Junior Squash Championships Took place last weekend at the Glencoe club in Calgary. ESC's Josh Pulfer (Boys Under19), Molli Hay (Girls Under17) & Momo Elserafy (Boys Under 11) went down to compete against other junior squash players from all over Canada. So even though she's 14, Molli finished 2nd in the Under 17 category! Also, Momo finished 3rd in the Boys Under 11 category even though he is only 8 years old! Great job you guys!
Doubles Tournament
The Edmonton squash club doubles club championships will be taking place on December 9-11. Categories available will be men's, women's and mixed. If you would like to get involved please sign up as an individual or if you have a partner lined up that's great too.
Adult Competitive Training
The adult training sessions on Monday evenings have finished with great participation! Keep an eye out for these sessions being offered again in January and don't miss out! It's a great way to work off the holiday cheer while improving your squash game.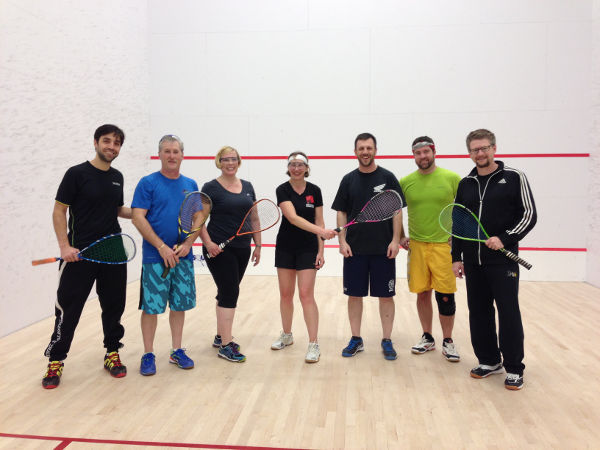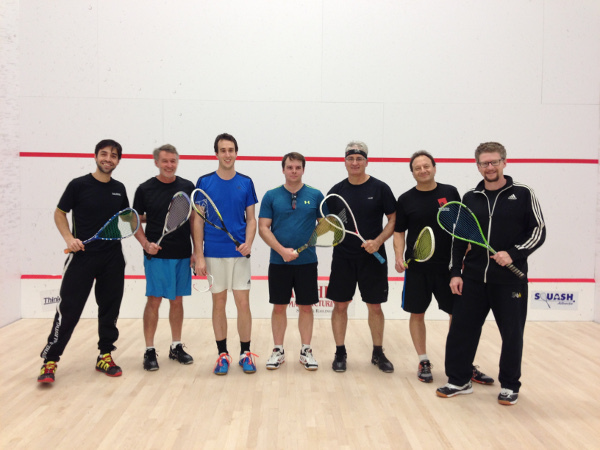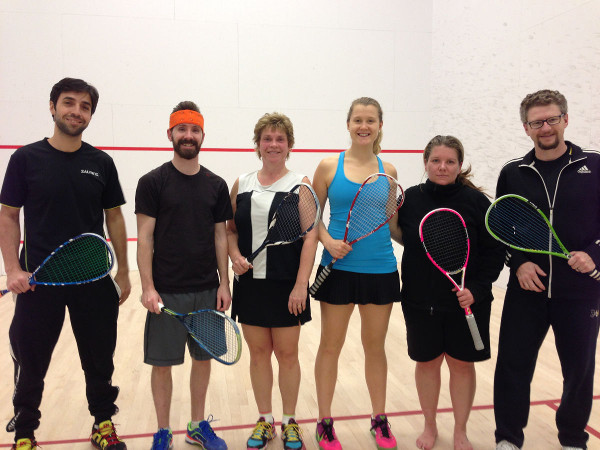 ---
Squash News
PSA World Tour
There have been a whole bunch of incredible matches the past few weeks at the Men's World Championships, the Wadi Delga Open and the Quatar Classic. Video recaps can be found on the PSA Live youtube page, but the most exciting stuff is on their Facebook page where they feature the best rallies. A few standouts include:
A tough end-of-match rally between Rosner and El Shorbagy
A whole game worth of retrieving from Marche in one point
Home favorite Tamimi scrambles to the delight of the crowd
All 4 corners from El Welily and David
Mega rally between Gaultier and Momen with the new PSA live low camera angle
And a beauty between-the-legs nick for Diego Elias
Canadians have been having great success on the PSA tour recently, with wins at the Nicola Wealth Open from Holly Naughton https://www.facebook.com/squashcanada/posts/10154774683584225:0, Nick Savchie at the Life Time Minneapolis Open https://www.facebook.com/squashcanada/posts/10154774689384225, and a runner-up in the Granite Open from Samantha Cornett https://www.facebook.com/squashcanada/posts/10154741556759225:0.
Squash Links
An interview with Amr Shabana talking about the end of his career and reflecting on some of his successes
http://www.albawaba.com/sport/egyptian-champion-shabana-contributing-squash-different-way-900610
An opinion piece on how to recover after a tough match. We carry chocolate milk at the front desk.
https://squashskills.com/blog/-/the-3-rs-of-recovery-after-playing-squash-168/
The WSF has a new president.
http://www.thehindu.com/sport/other-sports/fontaine-is-new-wsf-chief/article9325032.ece
A Feature on Team Canada for the upcoming Women's World Team Championships (November 27- December 3 in Paris, France)
http://wsfwomensteams.com/team-canada-aiming-for-top-10/
Gary Nisbett from Squash Skills gives his thoughts on caffeine and how it relates to squash
https://squashskills.com/blog/-/is-caffeine-an-effective-performance-enhancer-for-the-squash-player-179/