The 2018 World Squash Master's Championships were held in Charlottesville, Virginia this year, and the ESC was well represented with Julie, Akiyah, and Brooke playing in the W55+, M70+ and M60+ categories.
Their trips got off to an adventurous start with plane delays in Edmonton, cancellations in Toronto and New York, a middle of the night cab to the Port Authority, a two bussing attempts to Richmond and a 90-minute cab ride to Charlottesville, arriving a scant 14 hours before Brooke's first match.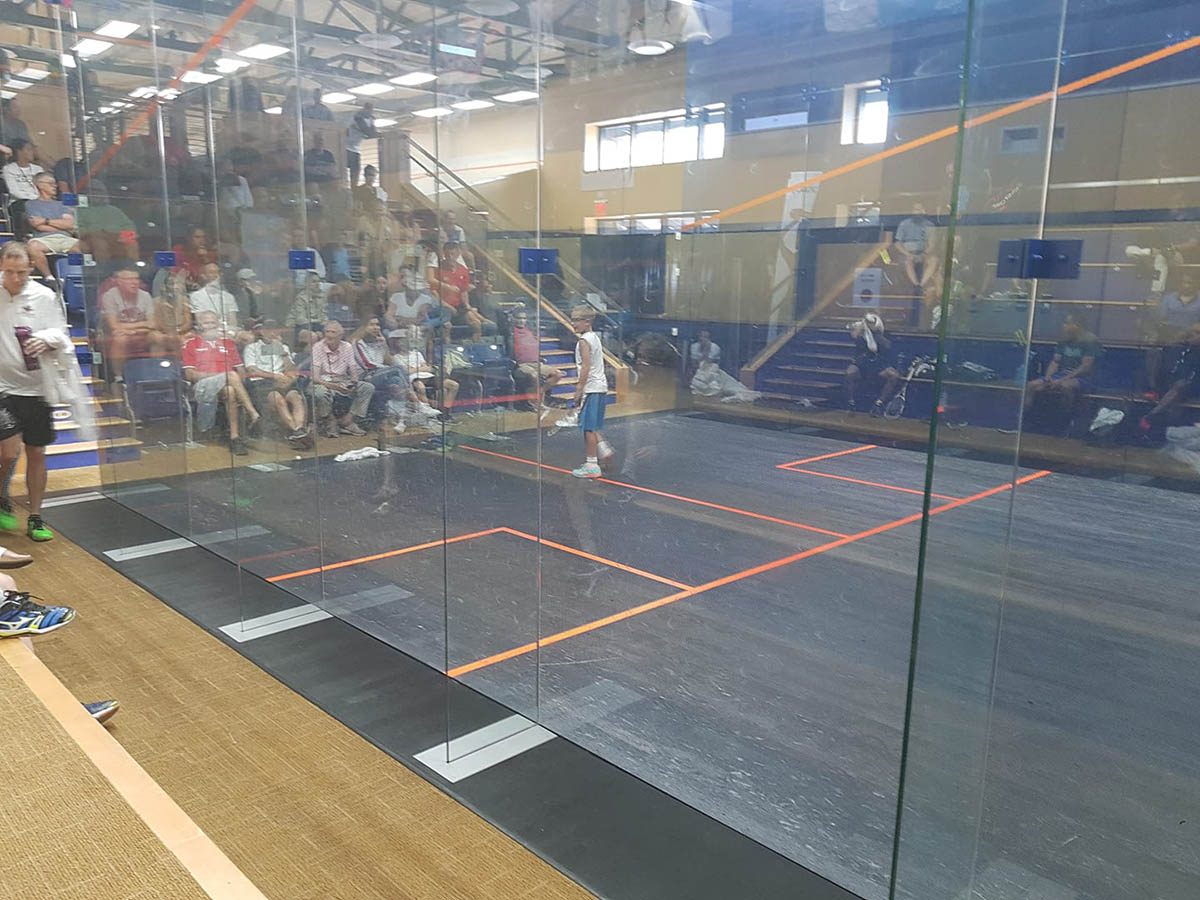 Julie had a great run through to the quarterfinals before losing to a hard-hitting Australian in a hard fought match. Julie went on to the finals of the 5-8 ranking bracket, ultimately finishing 6th in the world.
Akiyah made it to the round of 16, losing a tight 5 game match against Claudio Hassler of Switzerland. He then ran the table the rest of the way, winning all the rest of his consolation plate matches and finishing 9th overall in the world.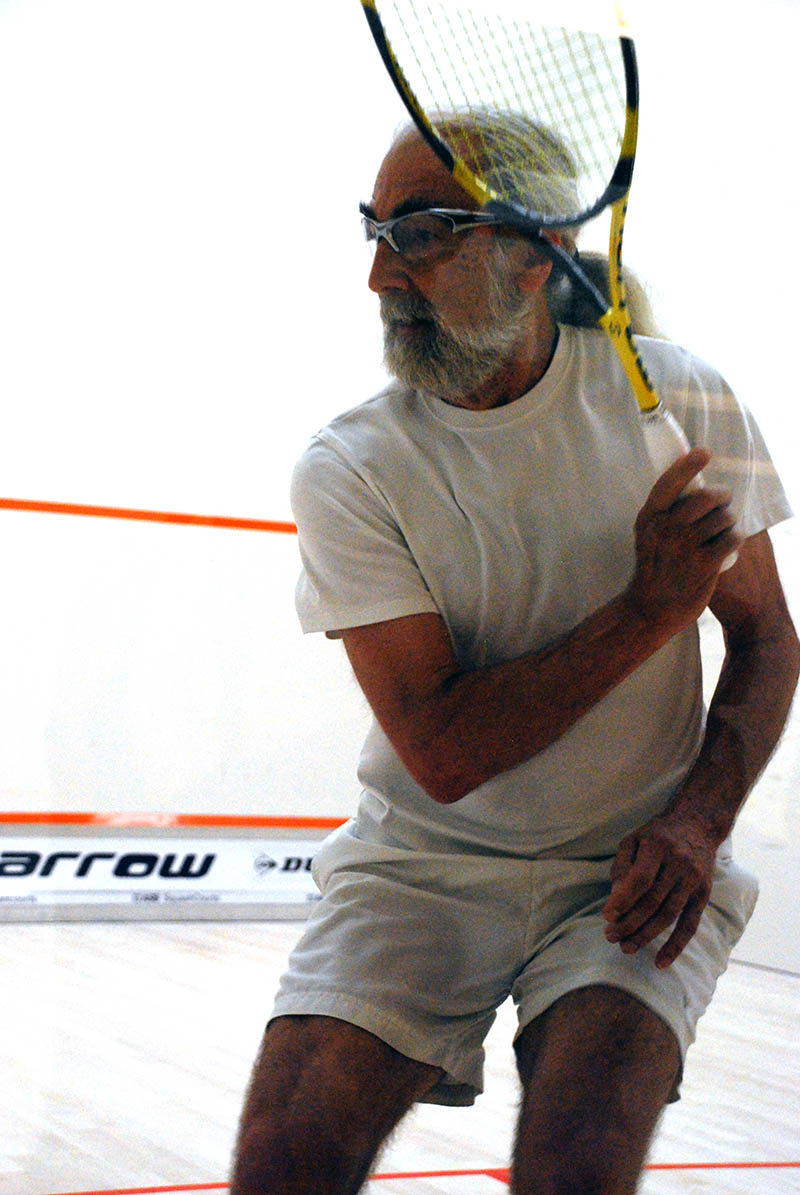 Brooke acquitted himself well in three tough matches despite the 48+ hour trip right before his opener, falling just short in against quality opponents. He had a great time with his wife and son there to watch though, and he is very much looking forward to the next championships in 2020 in Poland.