The Canadian Junior Nationals were held two weeks ago at the Mayfair Club in Toronto with the ESC represented ably by Mohammed Elserafy for boys U11 and Antonella Rodriguez for girls U13.  Antonella played very well winning one and losing two very close matches. Mohammed made it to the semi-finals and just lost to the eventual Canadian champion despite having 2 game balls in game 1 and 3 game balls in game 2. He picked himself right back up though and won his bronze medal match.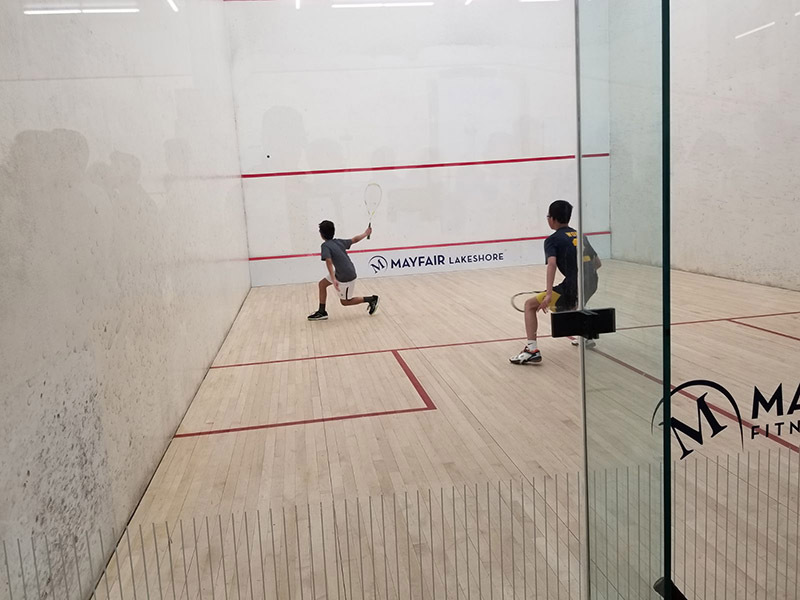 Anne had a chat with Momo afterwards to get his thoughts on how things went.
Anne: Tell us about your toughest match?
  Momo: My toughest match was very fun but every game I was up points and lost, which is okay. I just need to learn from my mistakes.
  Anne: What was your favourite part of the tournament?
  Momo: My favourite part of the tournament was when I saw all my friends from BC.
  Anne: Did you win anything? What age group did you compete in?
  Momo: I won a bronze medal and a water bottle. The age group I played was under 11.
Next year Junior Nationals will be co-hosted by the Royal Glenora and the Edmonton Squash Club, so we look forward to seeing all our juniors playing on home turf soon!