You may have noticed a new face behind the ESC desk. The latest addition to the ESC community is Lia Diffin. Be nice to Lia. I mean, seriously, be nice! Lia has friends in the Democratic People's Republic of North Korea, or as it is otherwise known; the "Hermit Kingdom". To understand this fact you need to know something about Lia's background.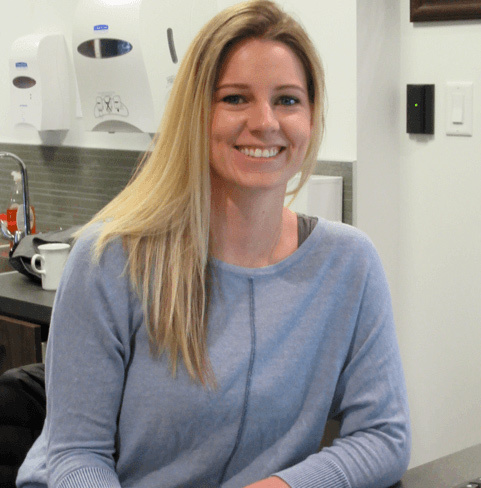 Lia comes to us from Penticton, by way of the U.S., Australia, England and a variety of other places. Lia completed a Sports Management degree from Brock University in St. Catherines, Ontario. Following her post-secondary education, Lia took on a number of varied and interesting positions including serving as an intern for the Pro Football Hall of Fame in Canton, Ohio (http://www.profootballhof.com) and working for the English Football League in London England. She has also been employed as an event manager.
Which brings us to her involvement with North Korea. In 2014 Lia was assigned to work with, and accompany, the North Korean team at the FIFA U-20 Women's World Cup that was held in Canada. During that event, she spent 5 weeks travelling and getting to know the team. To show their appreciation the team presented Lia with two gifts; a pineapple and the complete works of Kim Jong Un, gifts which I am sure had real meaning to these girls. What an experience for Lia!
In addition to pouring beer at the ESC and listening to members complain about their aches and pains or less than stellar squash performance, Lia works with the Edmonton Junior Tennis Association. Lia is passionate about sport and travel. She played a little squash in high school but is currently taking up the game again and is signed up for the upcoming training sessions. She has travelled to thirty-five countries in every corner of the globe, and she isn't done roaming the globe yet.
So please welcome Lia. And, if you need some travel advice, or if you are dying to read the complete works of Kim Jong Un you know who to contact.
And if you think Lia is doing a great job, don't forget to tip on your food and beverage purchases!