Congratulations to ESC members Anthony Looy and Rob Music for achieving their 300th and 200th blood plasma donations respectively!
Anthony started donating blood all the way back in 1985 at the suggestion of his then-girlfriend and now squash-playing wife Heather as a good and easy thing to do. He donated whole blood back then, but now primarily donates plasma so he can return to the court as soon as possible (don't tell anyone, but he has been known to play squash an hour after donating in some cases).
I give blood…..because I can! No money, no talents are needed!  Everyone has blood–and the body replenishes it quickly. – Anthony Looy
Rob has been donating blood since 2012 after losing one of his best friends who passed away of a blood-related disease. "I no longer wanted to be sitting on the sidelines watching anymore," Rob says.
Blood is the most precious gift that anyone can give to another person — the gift of life. – Rob Music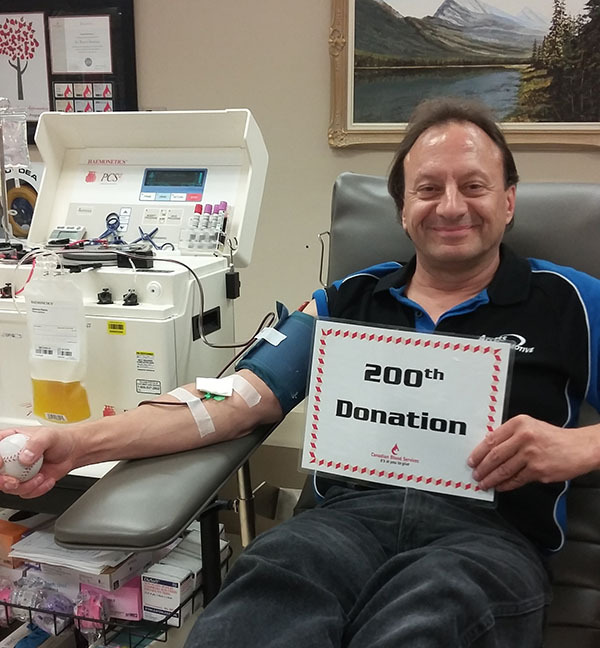 We are passionate about blood donation here at the Edmonton Squash Club, and none more so than our very own Sandra Gad. "It's a great way to make an impact in the world, and it costs you nothing but time".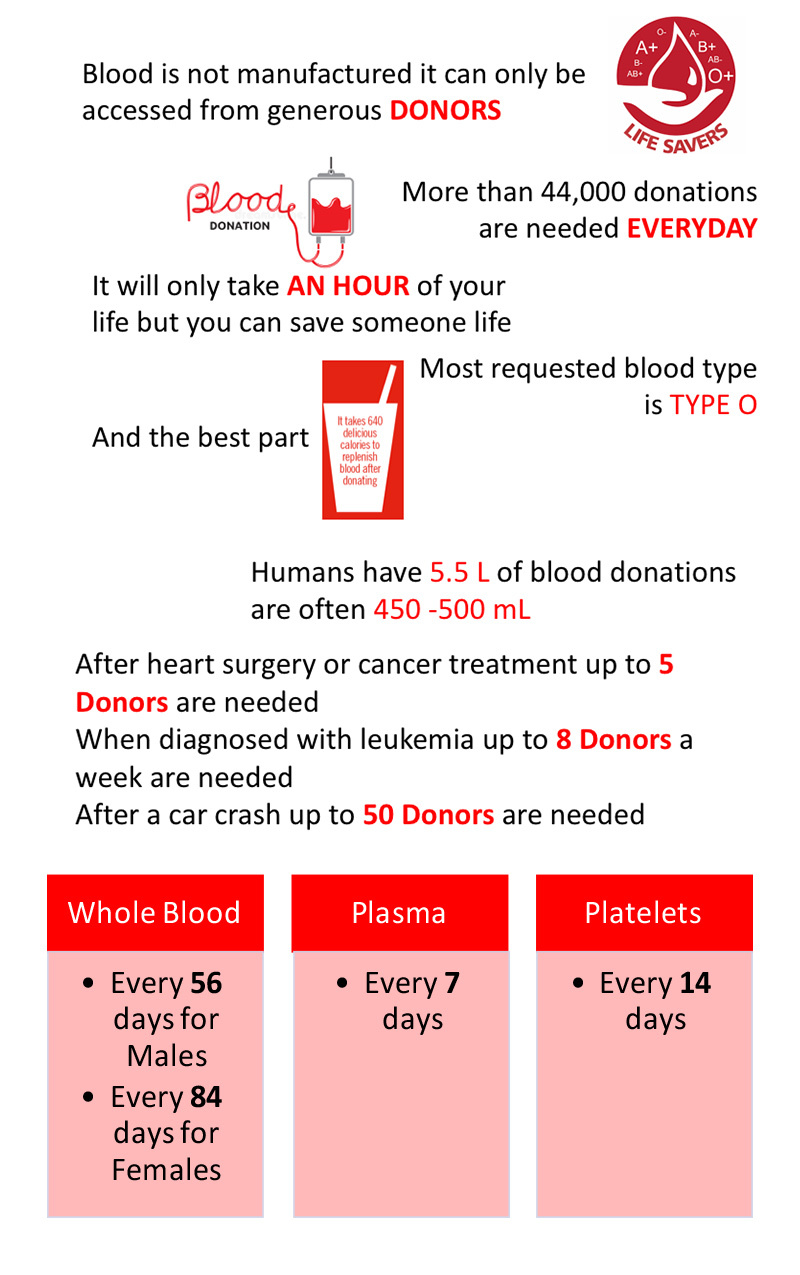 To help support the blood blank, we will be bringing in a blood services truck to our E-Town Beatdown exhibition on either July 20th or 21st for donations just prior to our BBQ. All donators will receive a free burger at the BBQ to help replenish those red blood cells for the exhibition. Send us an email or let the front desk know if you're interested in donating.
For more information about donating blood in Edmonton, please visit Canadian Blood Services.