Tuesday Drop-in Mini Tournaments – July 23
July 23 @ 6:45 pm

-

9:00 pm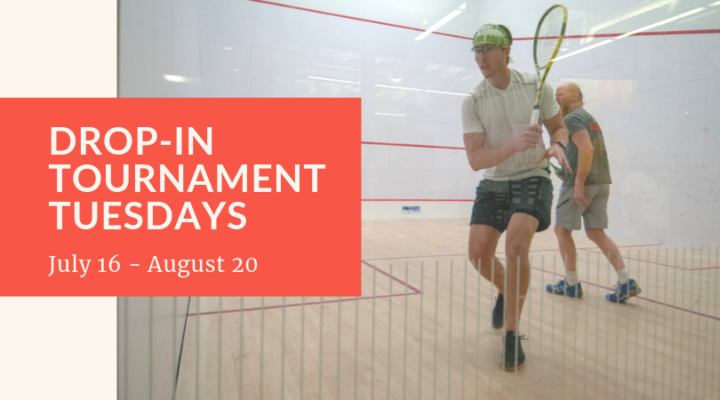 Every Tuesday until the end of the summer, stop by the Edmonton Squash Club to participate in our organized drop-in/mini-tournament from 6:45 pm – 9:00 pm. We are trying a few different formats to see what works best. This week will be an 4-6 person round-robin tournament.
To ensure your spot, please register prior to Tuesday evening using the form below. We will do our best to accommodate your level request, but cannot guarantee it depending on the distribution of registrants.
All levels of players are encouraged to come and we will group all the attendees into brackets of four – six according to skill level. To be able to participate you should be at the Club at 6:45 pm. If you know you're going to be a few minutes late please call the Club (780-306-2395) so that we can save your spot and get the matches started.
The groups of four – six will play mini matches with the other players in their group for the evening. This is to ensure that everyone gets some good competition. At the moment we plan on playing single-game matches using PAR-11 scoring.
For Premium members, there will be no cost. Off-peak members & Non-members will have to pay a drop-in fee.
Related Events